13 August 2019
||
4

min read
Selçuk Bayraktar, the technical director of Baykar Makina and son-in-law of Turkish president Recep Tayyip Erdoğan, just announced the development of Turkey's first flying car.
Baykar Makina is renowned in Turkey as a leading defense and technology company with expertise developing and manufacturing various unmanned aerial vehicles. Bayraktar posted a series of photos on Twitter showing the early stages of a research and development process that would take years to develop the flying car, named CEZERİ.
The vehicle generates lift from four rotors, and resembles a large quadcopter fit to transport a human. Below the rotors is the passenger compartment with a single seat and a glass "cockpit". Though, there are no signs of any controls which leads us to believe that the occupant of the CEZERİ vehicle will rely solely on autonomous flight. If sold to private customers, the occupant would likely enter a destination using an interface in the flight deck, and the vehicle would do the rest. More likely, Baykar Makina will develop a fleet of vehicles that could be operated for ride-hailing endeavors similar to Uber or Lyft.
Bayraktar is simultaneously crowdsourcing opinions on the livery of the CEZERİ by asking Twitter users to vote by liking the photo of their favorite paint scheme rendering. At first glance, this is a creative way to increase awareness of the development of the vehicle while creating a buzz for future announcements and updates on the prototype.
According to the Daily Sabah based in Istanbul, "the design team aims to complete the prototype in time for a debut at Turkey's biggest aerospace and technology festival Teknofest, which begins on Sept. 17 at Istanbul Airport." Look forward to updates on an assembled prototype next month, after which we hope to know more about the specifications and applications of the vehicle.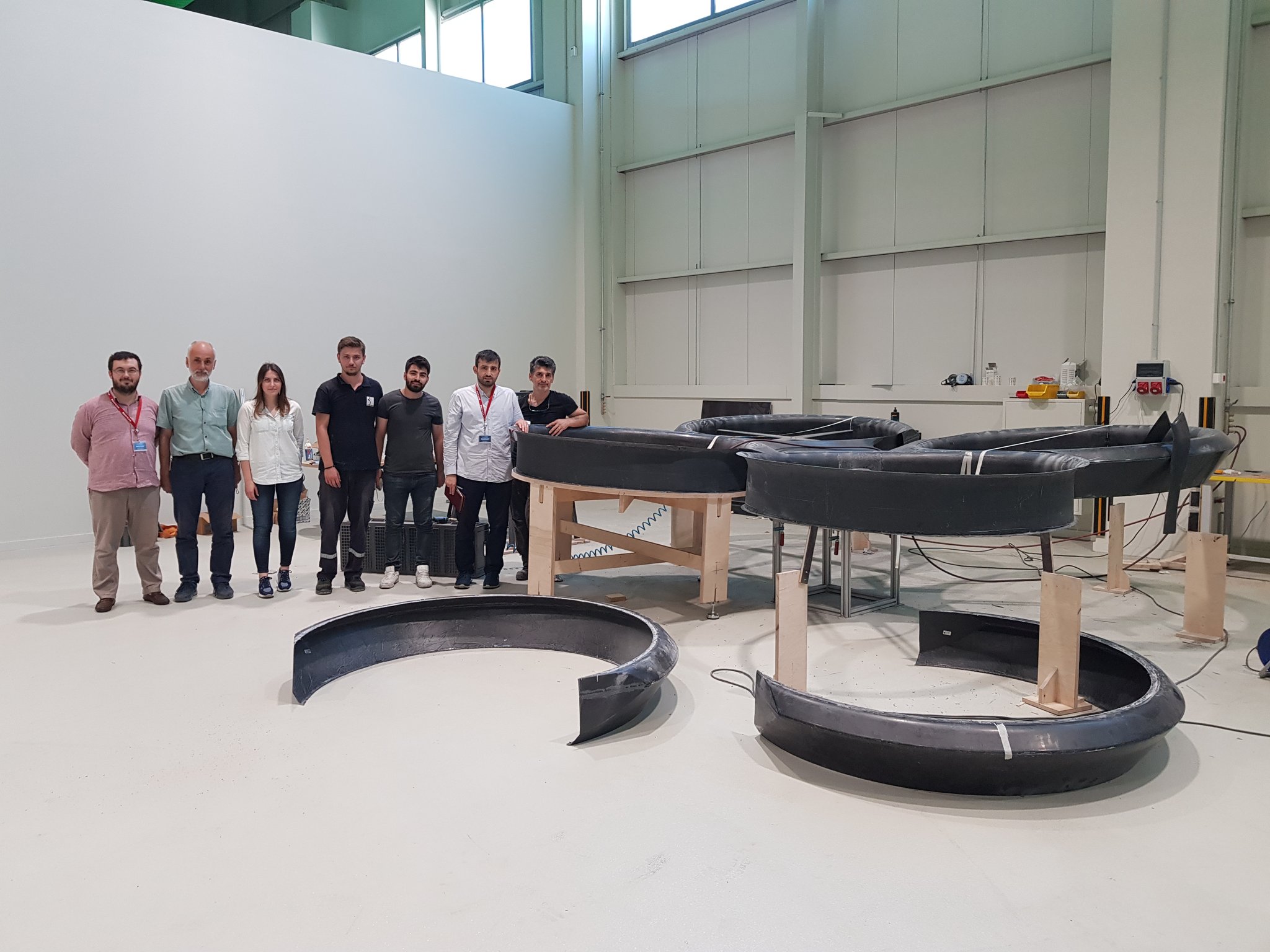 Why it's important: Similar to the infancy of the automotive industry, there are beginning to be hundreds of manufacturers trying their hand in producing an operational flying car. It will be years, or even decades, before the industry narrows to a few large-scale companies mass-producing these vehicles; in the meantime, the quantity of innovators creating different solutions to the same problem will likely lead to a more optimized design for the future production of eVTOLs.
Sources // Daily Sabah; Twitter