19 March 2023
||
4

min read
SkyDrive, a Japanese eVTOL developer, has announced a partnership with VPorts to establish the world's first Advanced Aerial Mobility Integrator World Center in Dubai. Taking up 37,000 square meters, the Center will be an operations control hub for Advanced Air Mobility Aircraft in Dubai.
Above: Concept Vertiport by SkyDrive
VPorts Air Traffic Management Inc. ("VPorts"), is a global leader in the design, construction, and operation of Advanced Air Mobility (AAM) infrastructure for upcoming vertical aircraft. The company was founded by experts in transportation infrastructure design and construction, city planning, and airport operations and design. The firm's mission is to "shape the future development of safe advanced air mobility based on sustainable infrastructure."

According to a recent press release by SkyDrive, the two companies have signed initial agreements to collaborate on the "technical and business" aspects of the upcoming Integrator Center, to leverage its use for the "business
development and market expansion" of both companies. This likely means that SkyDrive will have input into the Center's design, so that it's aerial mobility aircraft and flight services can be easily integrated.

Said Tomohiro Fukuzawa, CEO of SkyDrive, "We are pleased to be taking a part in the UAE government's strategy for AAM, particularly in Dubai as it is one of the fastest growing and leading AAM markets in the world. we are committed to making AAM transportation affordable to all in a highly accessible way, helping commuters access city centers and mobility hubs. By collaborating with VPorts, we are able to secure an air traffic corridor for our vehicle testing with our eVTOL capabilities which would be essential to ensure its safety before deployment in the urban areas."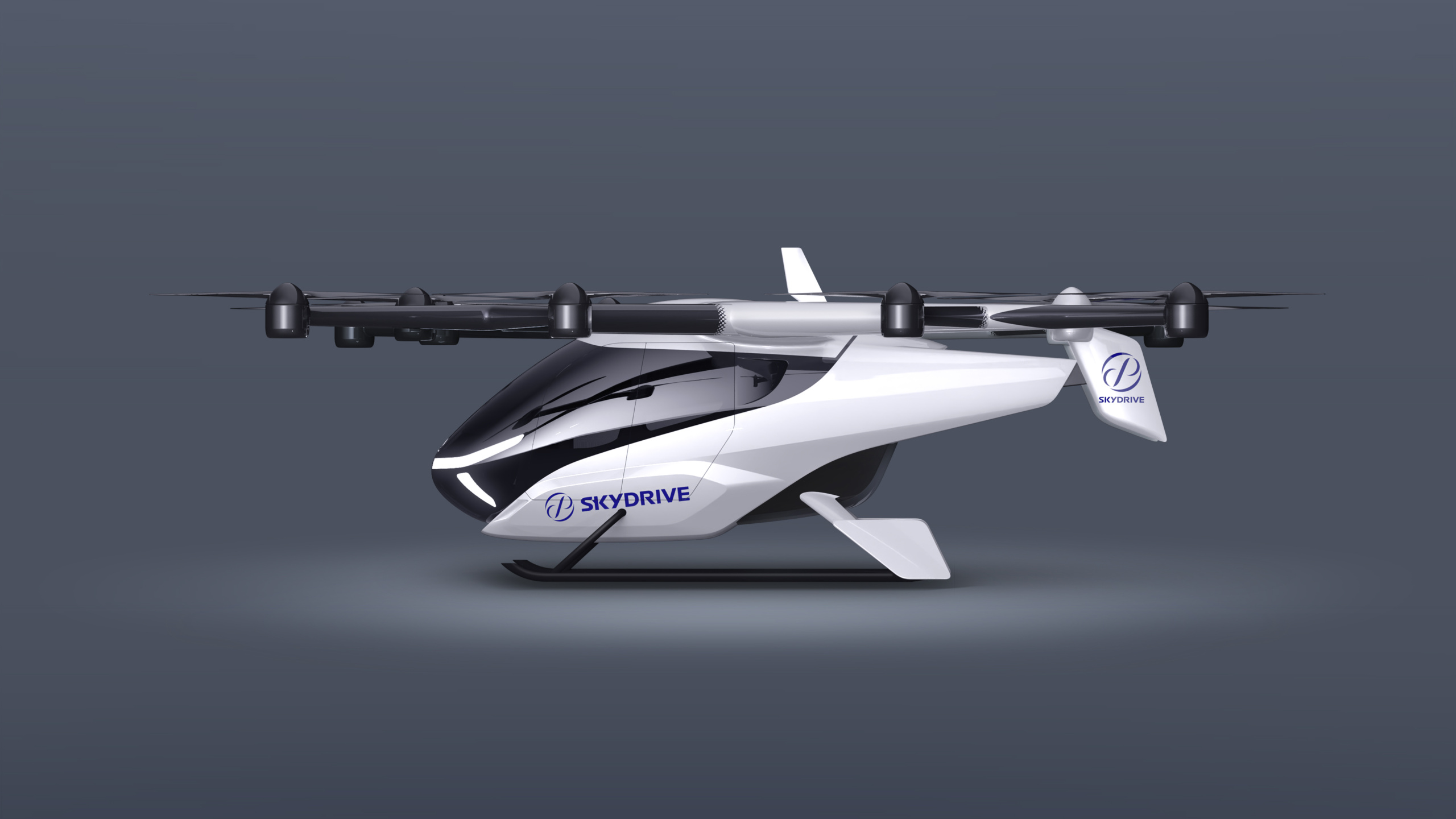 Featured above is SkyDrive's latest concept aircraft, the SD-05. This all-electric VTOL will be capable of carrying two passengers semi-autonomously, with air taxi services scheduled to launch in Osaka, Japan in 2025.
Said Dr. Fethi Chebil, CEO and Founder of VPorts, "We welcome SkyDrive to join us in shaping the future of the AAM sector by leveraging the world's first Integrator Center, including its facilities and airspace. Our presence in Dubai is in line with our strategy and ambition to build and operate 1,500 vertiports around the world by 2045."
Why it's important: With this announcement, SkyDrive is making moves to establish itself as an early global leader in Advanced Aerial Mobility. By working with experts like Vports to establish the World Center, SkyDrive has an opportunity to set a global example in aerial mobility infrastructure and supporting operations.
Source // SkyDrive, VPorts
Related: