30 October 2022
||
3

min read
Lilium, developer of the all-electric vertical take-off and landing (eVTOL) Lilium Jet, has announced a partnership with GlobeAir. Under the agreement, GlobeAir intends to purchase 12 Lilium Jets to provide premium and business eVTOL flights to its customer base in the French Riviera and Italy.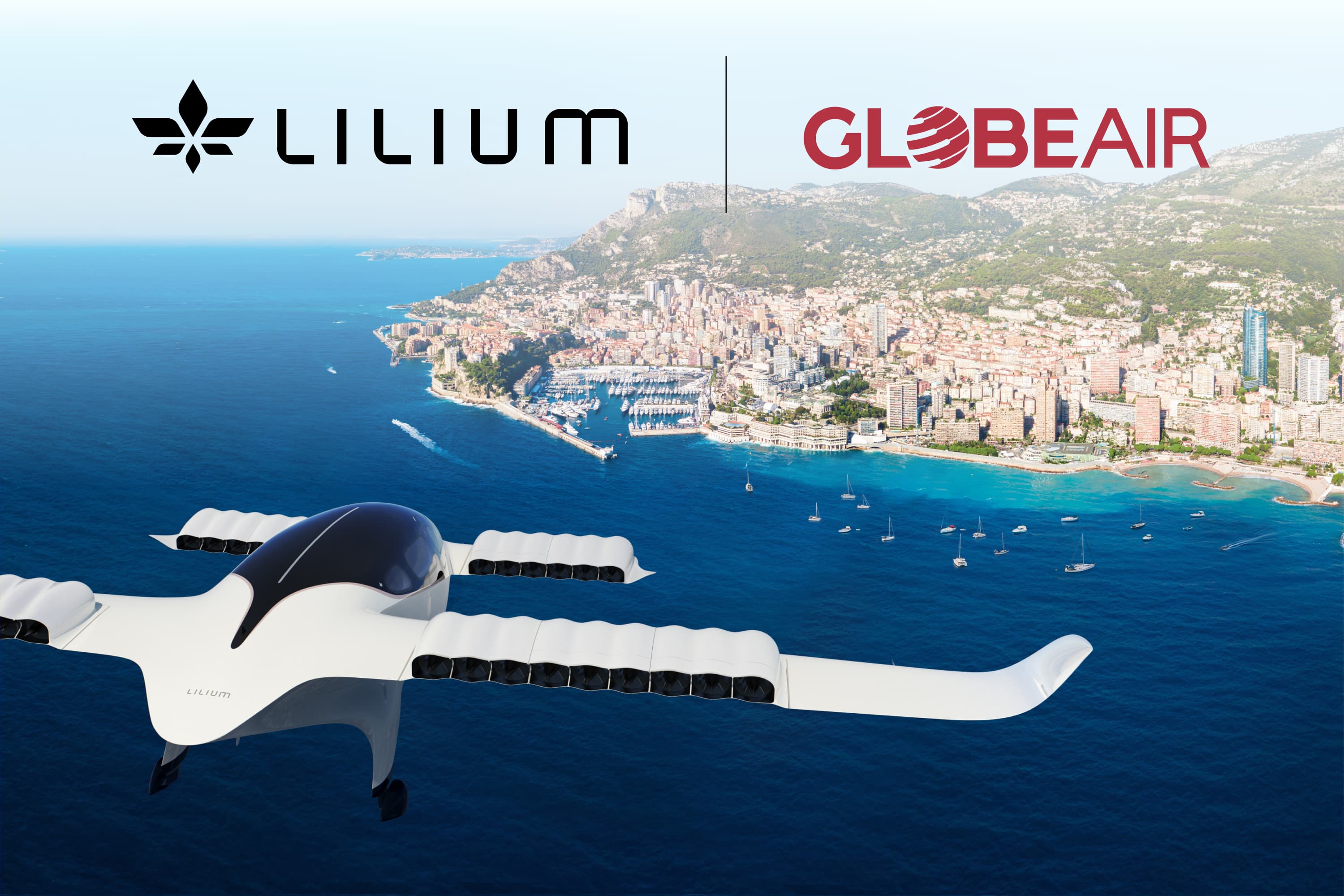 GlobeAir is Europe's leading and award-winning private jet operator offering on demand charter services to over 900 airports. GlobeAir is renowned for its innovative leveraging of data analytics for the optimization of operations, pricing and empty legs to benefit its discerning end customers.
Related:
Bernhard Fragner, CEO GlobeAir, said: "We are proud to be partnering with Lilium as they are changing how we think about aviation and revolutionizing how people travel. Technological breakthroughs, a forward-thinking mindset and a drive to deliver quality time that fits customer expectations have propelled Lilium to the forefront of next-generation air travel.''
Sebastien Borel, SVP Commercial, Lilium, said: "We are thrilled to be partnering with one of the leading European providers in on-demand air mobility, GlobeAir. The French Riviera and Italy are key markets, and we are confident that our shared commitment to innovation and partnership will result in a premium customer experience."
Lilium has also recently achieved key milestones in its progress toward testing and certifying its production aircraft. The current Phoenix 2 prototype was shown in a short video to have completed transition in June 2022. Just weeks ago, another video was published demonstrating the vehicle reaching winged flight speeds of over 180 kph (112 mph).
Why it's important: The Lilium Jet will complement GlobeAir's current offerings in the French Riviera and Italy with a first and last mile service. Enabling considerable time savings for customers, the partnership will exemplify the all-in-one travel experience GlobeAir specializes in. With high demand for a sustainable, efficient and flexible mode of transport, Italy and southern France also offers many opportunities for point-to-point travels where travel time can be significantly reduced, and vertical landing is required.