20 August 2023
||
3

min read
EHang has announced that the company has achieved a significant milestone for EH216-S TC by successfully completing all of the planned tests and flights in the last phase of demonstration and verification of compliance, and also completed the definitive TC Flight Test by the Civil Aviation Administration of China ("CAAC"), with unwavering endeavors throughout past 31 months since the CAAC officially accepted the Company's TC application in January 2021.
This is the last milestone before obtaining the type certificate, and also the result of the unwavering efforts of EHang team. After finishing the remaining procedures, the Company expects to obtain the type certificate of EH216-S Unmanned Aerial Vehicle System from the CAAC soon.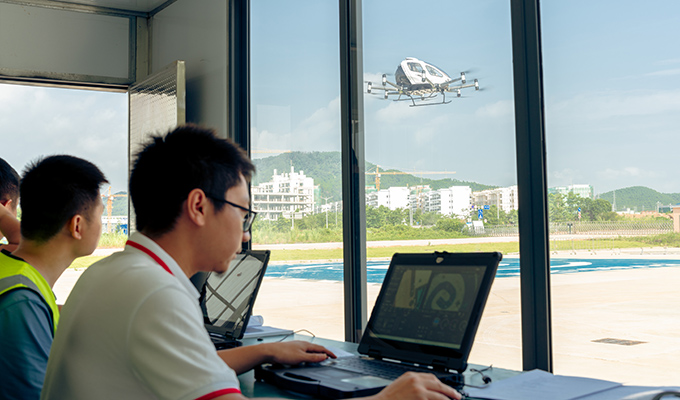 Since the time when CAAC officially accepted the EH216-S TC application in January 2021, EHang has entered into an extensive 30 month long flight test campaign. During this period, EHang made several configuration changes ranging from battery, environment, material, strength, electronics, software, data link to ground control station.
The company now believes they have sufficiently proved that EH216-S meets the safety standards and airworthiness requirements by the CAAC, through scientific approaches, multi-angle demonstrations, rigorous testing, and continuous optimizations.
Huazhi Hu, Founder, Chairman and CEO of EHang, commented, "We've made remarkable progress in our pursuit of long-term growth. Notably, we are thrilled to announce that we have successfully completed all the planned tests for EH216-S type certification. This achievement marks a significant unprecedented milestone in the global emerging eVTOL industry, underscoring our unwavering dedication and pioneering advantages. Additionally, this sets the stage for us to secure the type certificate soon and proceed with our endeavors to initiate commercial operations. I would like to express my gratitude to the CAAC's officials and the review team as well as the Company's airworthiness certification team for their unwavering efforts and persevering spirits. It is their professionalism, exceptional technological expertise, and collaborations that have led us to our impressive achievement today. I believe the remaining procedures will be finished very soon before the official authorization of the type certificate. It will pave the way for our commercial operations in the next stage."
Why it matters: To date, EHang will be the first TC program for unmanned eVTOL by a major aviation regulatory agency. With many commercial venture and partnerships in place, expect EHang to quickly manufacture and deliver its EH216-S eVTOL to many public and private operators throughout the country.
Source: EHang Press Release