15 October 2023
||
4

min read
Archer Aviation recently finalized agreements with Synovus Bank and Evans General Contractors, LLC, paving the way for the financing and development of its state-of-the-art manufacturing facility located in Covington, Georgia. This facility is set to become the largest eVTOL aircraft manufacturing site globally by volume.
Construction is already underway for the initial phase of the Covington facility, encompassing approximately 350,000 square feet. This phase will support the production of up to 650 eVTOL aircraft annually. Remarkably, Archer aims to achieve this high production volume while maintaining a significantly lower manufacturing capital cost compared to its industry competitors.
The announcement secures a substantial portion of the construction costs for this first phase, with $65 million in financing. When combined with incentives offered by the state of Georgia and Archer's partnership with Stellantis, the company is charting a path toward highly capital-efficient scaled manufacturing. This efficiency is driven, in part, by Archer's strategic collaborations with top-tier aerospace suppliers like Honeywell and Safran, streamlining manufacturing and assembly processes for its Midnight eVTOL aircraft.
Related: Archer Announces Second Quarter Results, Raises an Additional $215M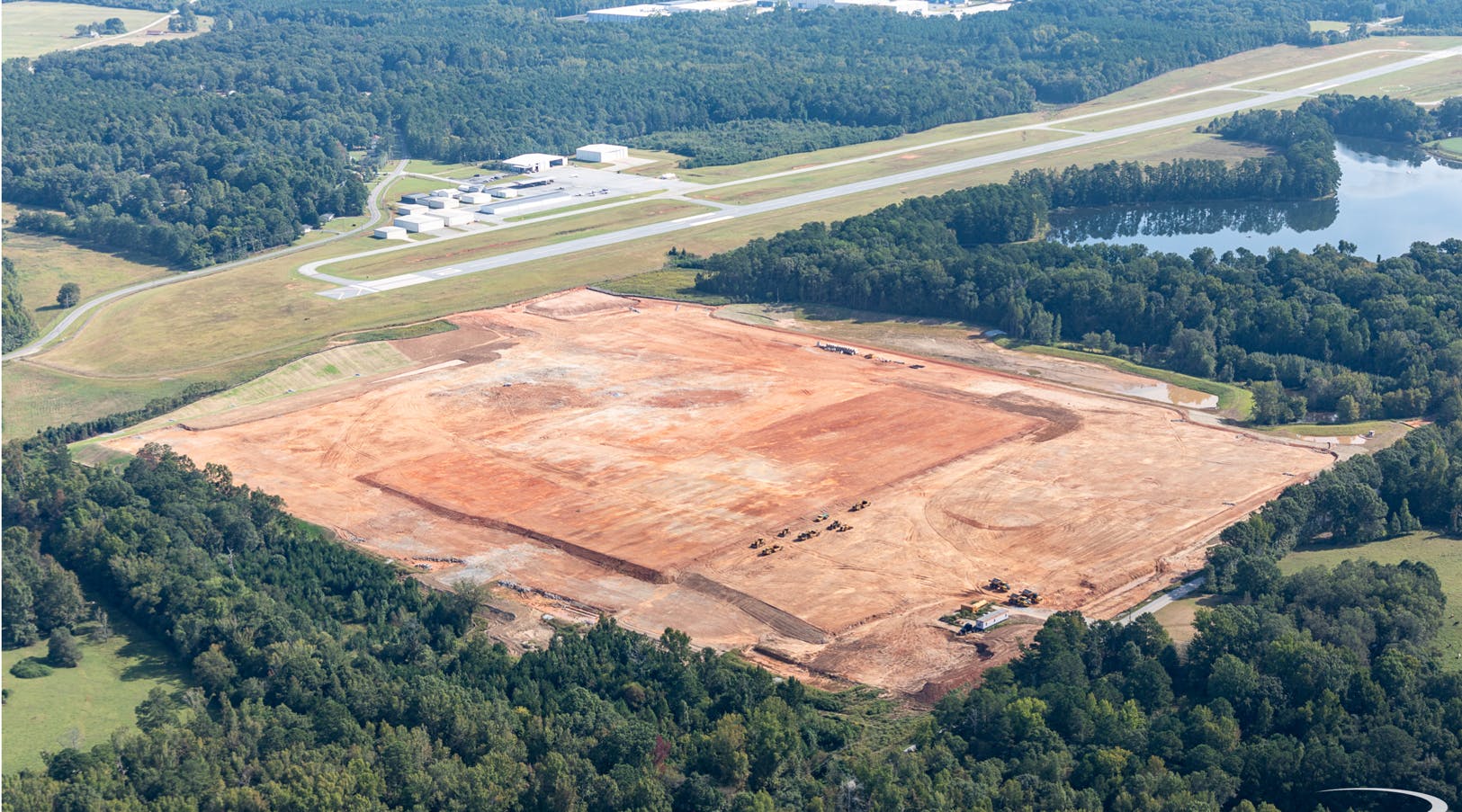 Phase one of the high-volume manufacturing facility is scheduled for completion in 2024, aligning with the anticipated entry into service of the Midnight aircraft in 2025. Archer's forward-looking plans also include a phase two expansion that could bring the facility's total size to approximately 900,000 square feet, facilitating long-term production goals of over 2,000 aircraft annually.
Archer's Founder and CEO, Adam Goldstein, emphasized the company's leading position in the eVTOL manufacturing space. He stated, "The ability to manufacture eVTOL aircraft at scale is critical to building a successful business in this industry, and Archer continues to maintain a significant lead on this front." Goldstein's comments underscore Archer's determination to become the world's foremost eVTOL manufacturer.
In selecting Synovus Bank and Evans General Contractors, LLC as financing and development partners, Archer sought experienced companies with a track record in high-volume manufacturing facilities. Goldstein emphasized Archer's commitment to the Covington community and its alignment with partners who share the vision of establishing the world's preeminent eVTOL manufacturing facility on American soil.
Archer's ultimate objective is to transform urban travel by replacing time-consuming car commutes with rapid, eco-friendly eVTOL flights. The company's Midnight aircraft, designed for four passengers and quick turnaround times, will be produced in the Covington, GA facility before being introduced to markets in the United States and abroad.
Why it's important: Archer Aviation's press release is a pivotal moment in the aerial mobility industry, highlighting the industry's progress toward mass production and the significant role eVTOLs are poised to play in future urban transportation. It demonstrates the industry's growing maturity, financial viability, and potential to transform the way people commute and travel within urban areas.