18 August 2022
||
3

min read
AIRO Group Holdings, Inc. (AIRO) today announced that it has confidentially submitted a draft registration statement on Form S1 with the Securities and Exchange Commission (the "SEC") relating to the proposed initial public offering of its common stock.
In October of 2021, Jaunt Air Mobility made an initial announcement that the company was joining AIRO Group as a means of pursuing an IPO in 2022.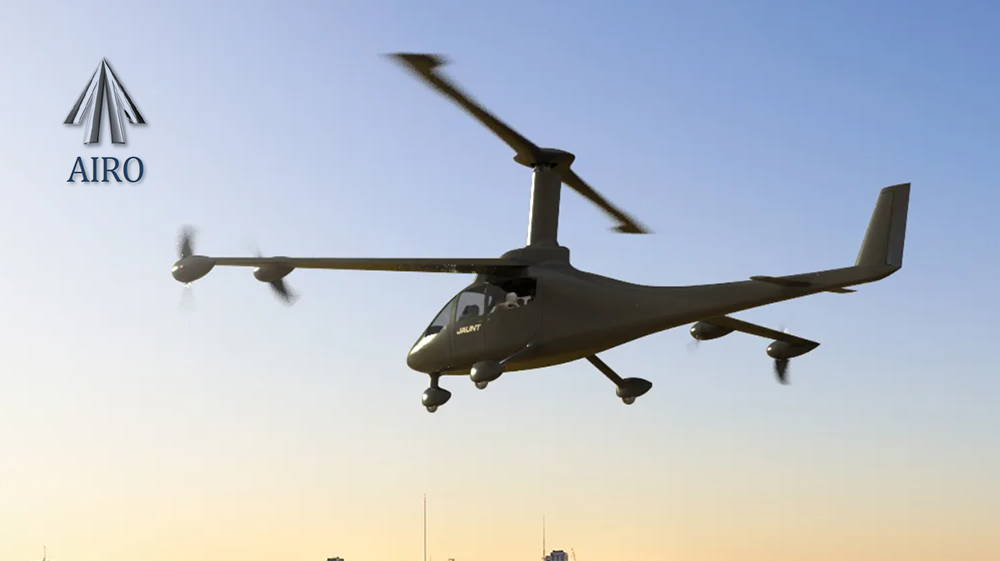 The number of shares to be offered and the price range for the proposed offering have not yet been determined. The registration statement is expected to become effective after the SEC completes its review process, subject to market and other conditions.
Announced last month during the EAA AirVenture Airshow in Oshkosh, AIRO Group has also completed the mergers of six well-aligned global aerospace firms to form a cohesive mid-market aerospace and defense company. AIRO is now in the midst of advancing an ecosystem of aerospace technologies and operational capabilities built with an expertise of successful certification and a proven track record of safety and efficiency.
AIRO's Electric Air Mobility division is leading with its Jaunt Journey aircraft and is working with Transport Canada towards certification under Chapter 529: Transport Category Rotorcraft. With nearly 300 flight hours and well over 1000 takeoffs and landings, Jaunt touts the Journey's Slowed Rotor Compound technology to be the safest and quietest eVTOL in certification.
Why it's important: Under the leadership of industry veteran CEO, Joe Burns, AIRO has aligned its business into four divisions that complete its aerospace and defense offering; Advanced Avionics, Electric Air Mobility, Commercial Drones, and Training. With well-known brands like Aspen Avionics and Jaunt Air Mobility, AIRO is leveraging its core business successes to launch its global portfolio. This will supplement Jaunt's announcements of contracts and strategic partnerships as AIRO nears its IPO and prospective stockholders assess the company's valuation.
With strong capital backing of the unified company, a significant book of existing business, and strong pull from its core global market sectors, AIRO has its sights set on accelerated growth via key acquisitions across all divisions.
Related: L&T Technology Services is Awarded $100 million to Manufacture Jaunt Air Mobility Aircraft
Source // Jaunt Air Mobility press release