11 February 2023
||
5

min read
Chinese carmaker Zhejiang Geely Holding Group recently announced that its subsidiary Aerofugia successfully completed a test flight of its prototype flying car, moving the company closer to its goal of delivering electric vertical take-off and landing (eVTOL) vehicles to market.
The test flight of the AE200-series eVTOL vehicle, featuring a tilt-motor configuration, was made within two months of Aerofugia obtaining the country's first license for such a manned flying car. It seats one pilot and four passengers, and was designed for "safe and comfortable" intercity and interurban area travel, according to Aerofugia.
"Geely's successful test flight shows that it has enough scientific and technical capability to realise [the commercial viability of] its flying car project," said Wang Ke, a senior consultant focused on the car industry, at Beijing-based consultancy Analysys.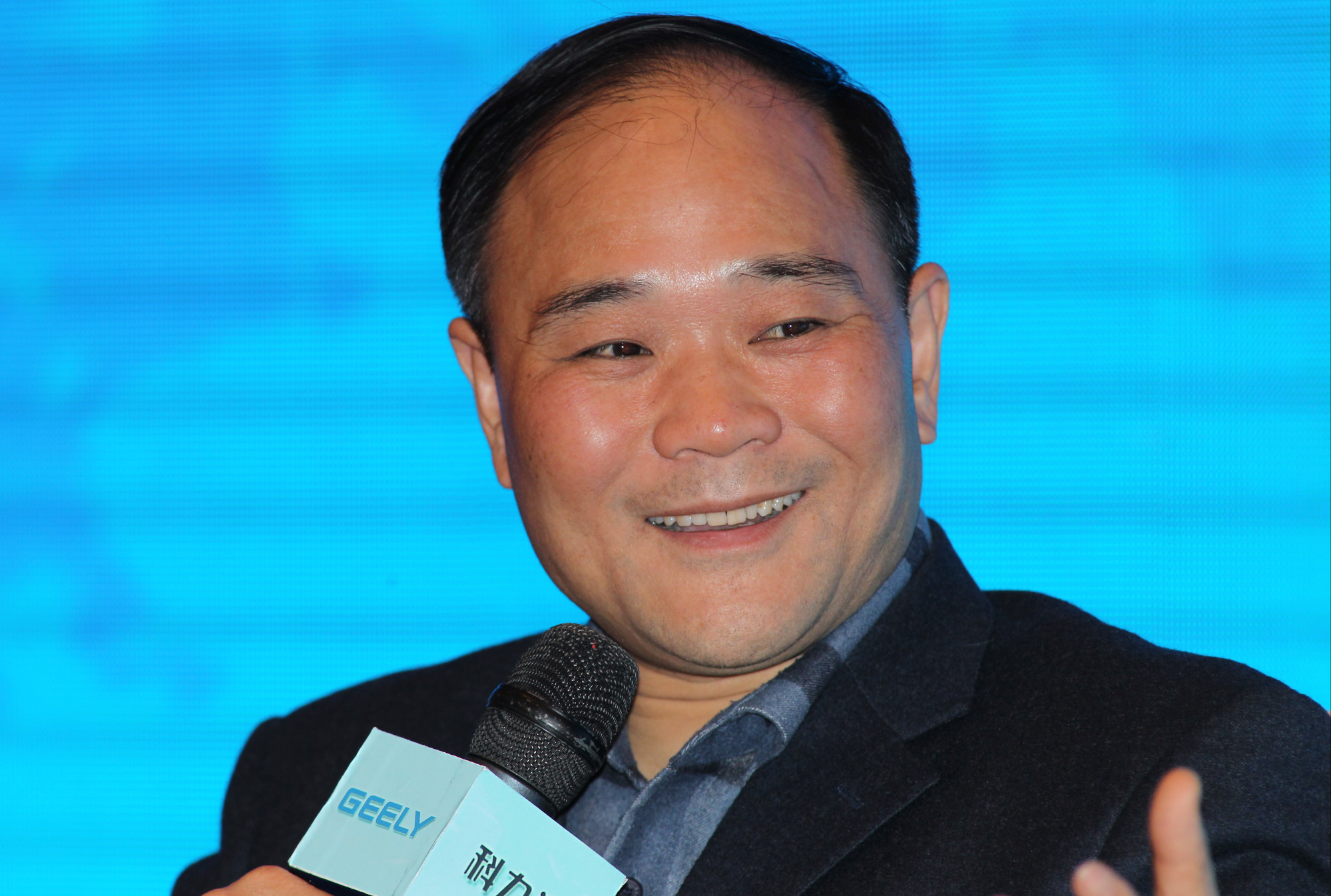 Li Shufu, the billionaire founder and chairman of Zhejiang Geely Holding Group Co. Photo: Simon Song
Geely, which acquired Volvo Cars in 2010, a controlling stake in Lotus Cars in 2017, and a minority interest in Mercedes-Benz Group in 2018, showed its ambition to take to the skies when it agreed to buy US flying car start-up Terrafugia in June 2017. Founded in Boston by a group of Massachusetts Institute of Technology graduates in 2006, Terrafugia designed the world's first road-drivable flying car, called the Transition.
Following Geely's investment in German air taxi developer Volocopter in September 2019, it backed the merger of Terrafugia with Chinese drone maker AOSSCI to form Aerofugia in 2020. This umbrella firm is based in Chengdu, capital of southwestern Sichuan province.
The AE200 X01 prototype is the largest eVTOL vehicle to complete a maiden flight in China and has met all technical conditions for flying, according to Aerofugia. "It marks a milestone in the development of the aircraft and lays the foundation for carrying out a subsequent series of test flights," a company representative said.
Aerofugia, which formed a joint venture with Volocopter in 2021, will continue test flights of the prototype to accumulate safety data before it applies for a formal license to commercially release the eVTOL vehicle. Aerofugia claims that this type of certification is likely to be obtained "within three to five years" according to a publication via the South China Morning Post.
At present, the AE200's government permit stipulates that its purpose is for sightseeing, emergency healthcare and logistics – making it an alternative to a car for a person's daily commute.
Meanwhile, the Chinese government has been gradually relaxing its restrictions on low-altitude airspace – the airspace below 1,000 metres – for civilian use to promote the rapid development of its civil aviation industry. In March last year, the Ministry of Transport released a development plan that listed flying cars among the major tasks from 2021 to 2035.
"At present, the technical safety and stability have yet to be verified," Wang of Analysys said. "Given that flying cars are still new in China, it will take time for people to accept it."
Why it's important: Aerofugia's successful eVTOL test flight reflects how Geely founder and chairman Li Shufu's deal-making track record is paying off for the company, as it rides the next wave of innovation in the world's largest electric vehicle market. Aerofugia has been flight testing prototype vehicles for at least three years now, and continues to make notable progress via technical milestones and strategic partnerships.
Related: