10 September 2019
||
4

min read
Global regulators and industry professionals discuss UAM industry operations at GUAS 2019.
According to Farnborough International, the Global Urban Air Summit (GUAS) of 2019 "marks the first time global regulators have come together with industry to determine how urban air mobility will operate." Discussions encompassed a variety of themes, such as the safety of urban aircraft, both from a perspective of regulating repeatable manufacturing processes and one of gaining public acceptance. Of course, autonomy also made its way into the conversation, as it pertains to flight path planning and accountability.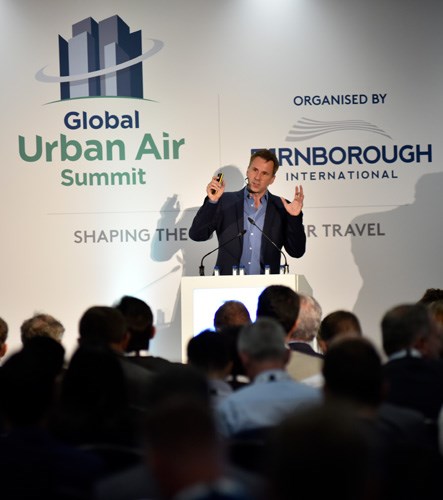 Headlining the opening day of the conference was an insightful discussion with Tim Johnson, Policy Director for the UK's Civil Aviation Authority, and Jay Merkle, Executive Director of Unmanned Aircraft Systems for the US Federal Aviation Administration. The two were also joined by Mildred Troegeler, Director of Global Aerospace Integration for Boeing NeXt, and François Sillion, Uber's Director of Advanced Technologies Research. This collaboration of regulators and future operators facilitated a productive session that must become a recurring theme if the industry is to progress toward a commercially viable and mature state.
Uber's Sillion says that he has gleaned substantial insight on how the UAM industry will operate since the launch of Uber Copter in NYC in July of 2019. The program transports passengers to and from popular destinations around the Manhattan area, such as JFK, for a price comparable to an Uber car during rush hour, and at a fraction of the time. Uber Copter rivals BLADE, who launched a service that includes flights to and from all NYC airports starting in May of 2019. Sillion also appeared at the two-day conference to discuss the company's search for additional airframer partners as it continues to prepare for commercialization via the Uber Air platform (read more here).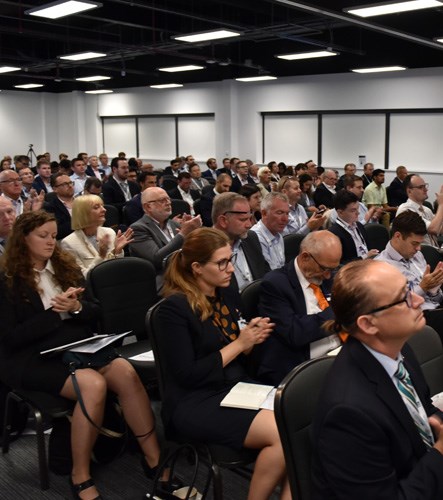 The major takeaways from the discussion married concerns from the perspectives of the regulators and operators, as well as of the general public. It is integral to the success of the aerial mobility industry that all societal impacts are mitigated, of which noise was the most emphasized. CAA's Head of Aerospace Jon Round explained that it is only once vehicles are in operation that the technology will be accepted, and not before. However, a prerequisite to commercial operation is sufficient design and testing iterations in order to minimize noise and hone air traffic management technologies.
Why it's important: The progress of the aerial mobility industry hinges on continuous meetings of this nature, where productive conversation can be had regarding the largest obstacles ahead. Farnborough International was pleased to see the impact of the inaugural Global Urban Air Summit, and plans to continue with the event going forward.
Source // Farnborough International